Change The Email You Use To Login
You can update your login email from your Personal tab, under Account. After changing your login credentials, you'll be logged out and need to log in again to verify your new login.
1) Open the Settings Dropdown and click Account.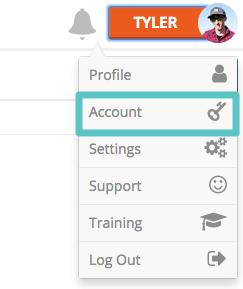 2) Select Personal from the tabs. Login Credentials will be the first section you'll see. Enter the email you wish to change in this field.





3) Don't forget to Save Changes at the very bottom of the page!