Change the Frequency of the Daily Task Email
An email goes out daily to each user with tasks due today, upcoming, and overdue for that user. If these reminders aren't helpful, we recommend you adjust the settings in Brivity. That way you still get emails with important release notes and details about new features! Let's begin.

1) First, open the Settings Dropdown and click Account.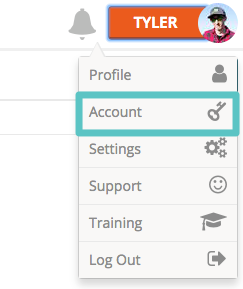 2) Click on the edit pencil on the right of the user you wish to update.



3) Select the dropdown labeled Email Update, and change the frequency and click Finish to save. You're all set!