Having a forced registration on your website can help you convert more looky-loos to prospects you can follow up with by having them fill out a form. Based on Ben Kinney's experience in converting leads, the Brivity team generally sets sites to allow one property view. Then, if a person views two listings, they will be required to register on the second listing.
If you'd like to change this setting, you can! Here's how:
Step 1: Login to your Brivity site builder.
Step 2: Click to edit your site on the left.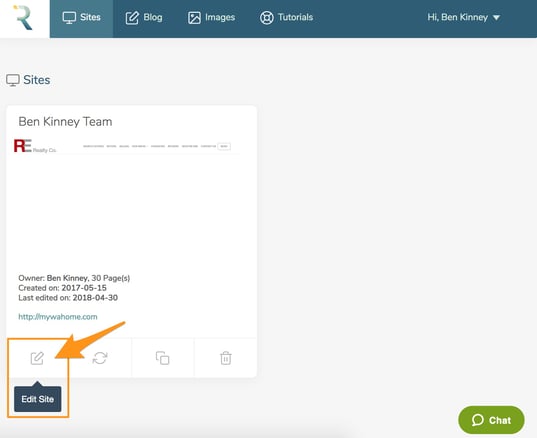 Step 3: Click the hamburger menu in the upper right.

Step 4: Find the Settings tab and change the registration view options.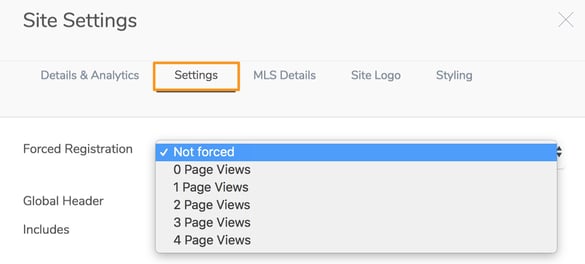 This update will affect your entire site, but first you'll need to Publish your site.
Step 5: Click the X in the upper right of the pop-up window.
Step 6: Click Save and wait for the save process to finish.

Step 7: Hit Publish and publish your site and wait for the Publish process to finish.