Daily Management of Transactions
Change a Transaction's Published State or Status
For information on what Published State and Status mean in Brivity, check out our support article on this topic here: Select the Correct Status & Publish State for Your Transactions.
Step 1: Go to your Transactions tab and open the Transaction you want to edit. To change a Transaction's Published State or Status, navigate to the transaction. Click Edit Details.

Step 2: Select either Published or Draft from the Published State drop-down menu in Transaction Details.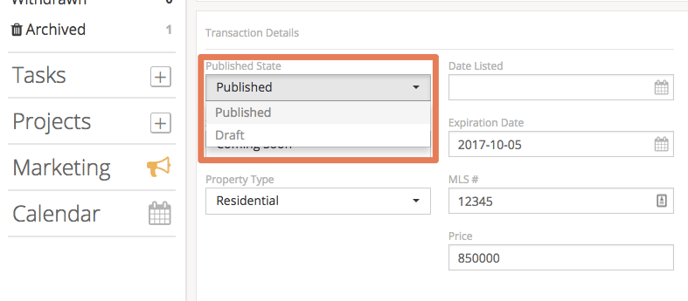 Step 3: Select Active, Coming Soon, Pending, Sold, Expired, Withdrawn, Canceled or Archived from the Status dropdown menu in Transaction Details.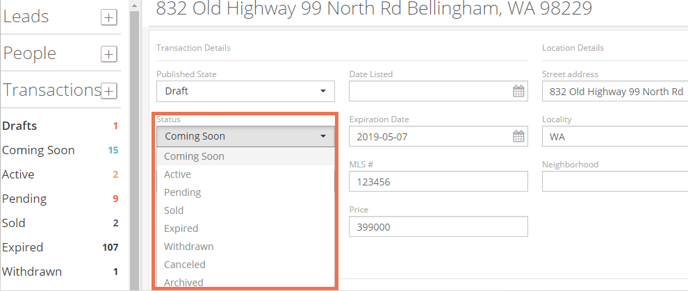 Step 4: Click Save Details to update your changes.