Brivity Message Center (Beta)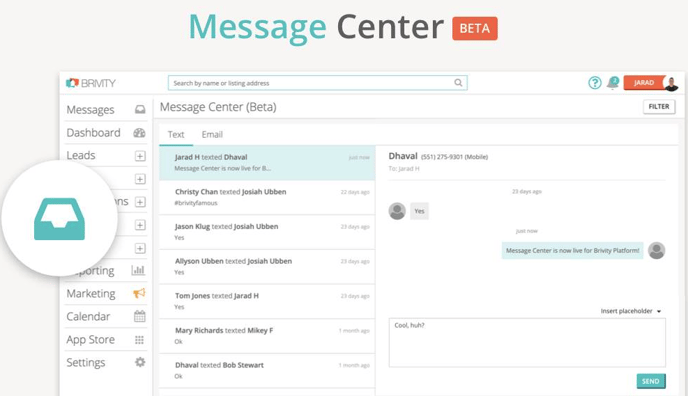 In the Brivity Message Center, you can easily see communication from all your leads in one place!
Messages will be sorted by most recently received. And any "unread" messages will be indicated by a blue dot.

Account owners and administrators can filter by user to see inbound texts and replies for all users, themselves, or a specific user for accountability purposes. Agents can see and respond to texts from leads they have access to in CRM.
Email Message Center and more Coming Soon!