Transaction Auto Plans can win your administrators and team up to 50-70% of their time back. In order to get to that point, some work on your part is required. Brivity has provided a number of pre-made auto plans to your account that you are welcome
There are a few ways to brainstorm all your Auto Plan Steps. Ben Kinney's team started with a white board to think out all the steps they had for plans, and what could be added in.
The White Board Method: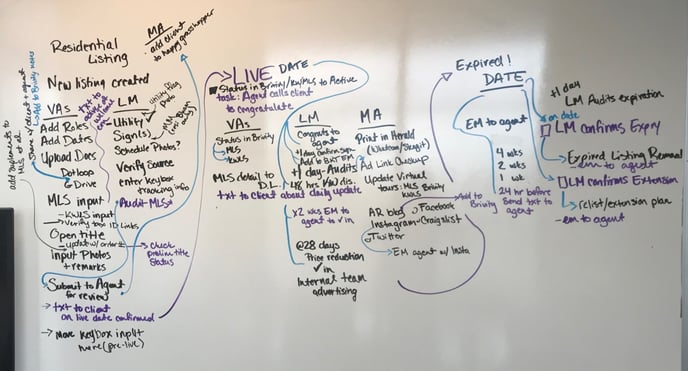 Then they put their steps into a Word document with every possible contingency, and "nested" additional tasks under possible contingent items. See an example of one their Pending Buyer Plan here.
They called it an Auto Plan Tree:

Lastly, we noticed the Don Hale Team admin using this spreadsheet to build a reference for Auto Plans. When it was complete, they decided to use it as a printed cover sheet for all their transactions as well. That way you can see all the steps on the file, but Brivity is also automating all those steps and transaction dates though their CRM.
Now it's their Contract Cover Sheet: