Have you ever heard the phrase, "Content is King?" The 3 most important things you can do to get your site to rank better in Google search results is content, content, content!
Step 1: Login to your Brivity Website Builder.
Our team will give you the login and password after you've attended a Brivity Website Builder Training webinar.
Step 2: In the upper right of your Builder, click on Blog.

Step 3: Click + Create a Post.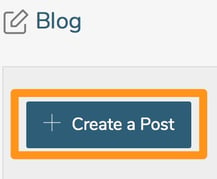 Step 4: Write your Post!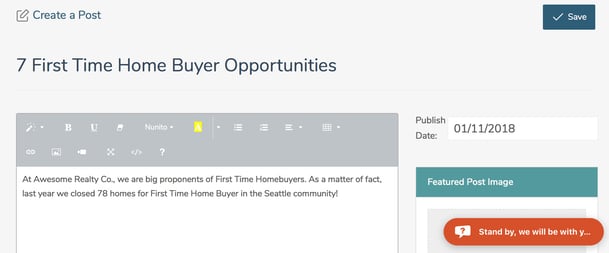 Step 5: In order to publish your post, you must have a Featured photo added.
Browse your computer to upload a new image. (Remember, you must have permissions to use photos on your website!)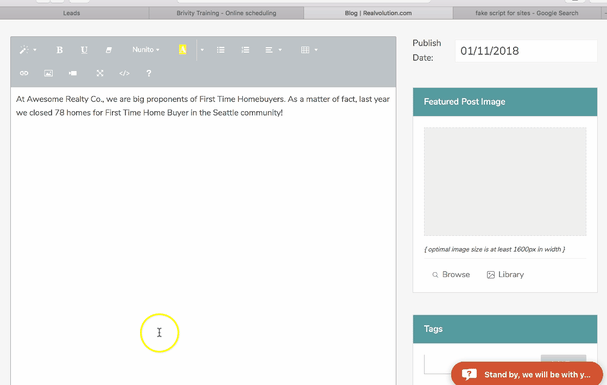 Step 6: Add Tags - If you want to be able to group different posts together, use tags.
When you have a few of the same tag you can make blocks on other pages with these featured blog posts.
Then click Save.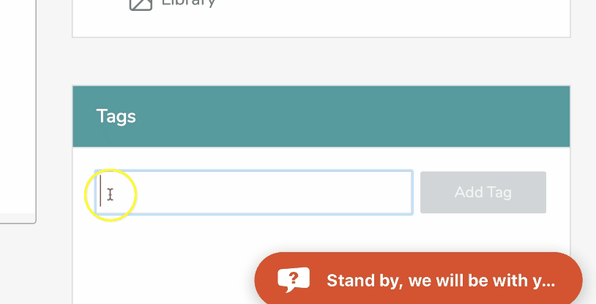 Step 7: After you have hit Save, you'll see a Publish button appear.
When you're ready, hit Publish.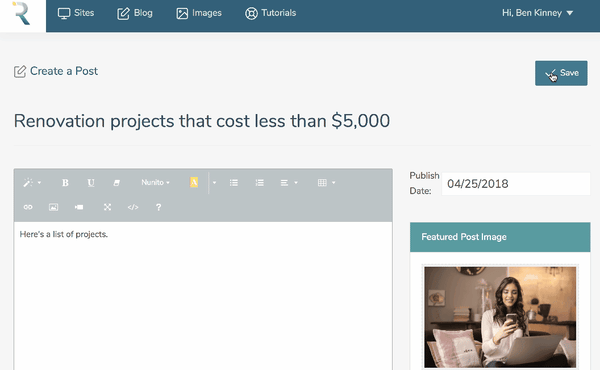 **If this is your first blog post, please contact support to enable your Blog to be visible on your Brivity Website Navigation bar.