Listings from your Multiple Listing Service will automatically populate to your site when they syndicate to the internet from your MLS. Now you can also add a section to your website for Coming Soon Listings, Pocket Listings, Exclusive Listings, or even showcase a section of Sold Listings or Pending Listings.
*Manually added listings will only be accessible on a single Exclusive Listings Block on your home page, and will not show your Search page if they are not active in your MLS.
Step 1: Login to your website builder: https://login.brivityidx.com
Step 2: From the home screen, select Listings.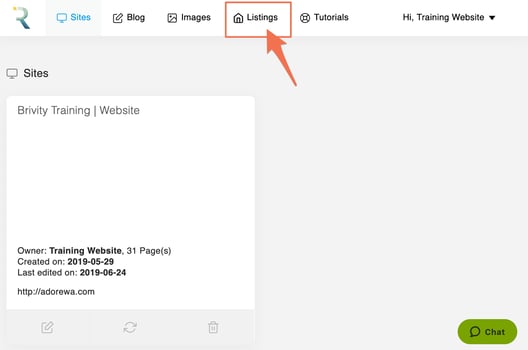 Step 3: Select Exclusive Listings

Step 4: Click Add Listing

Step 5: Add Property Details, upload Pictures, add a Status, then Save.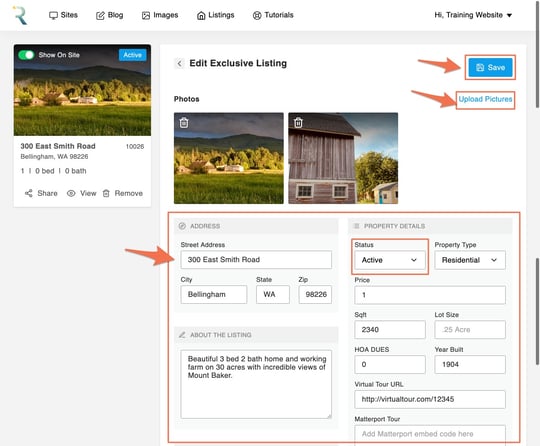 Step 6: Find the newly added property. Flip the switch to Show on Site.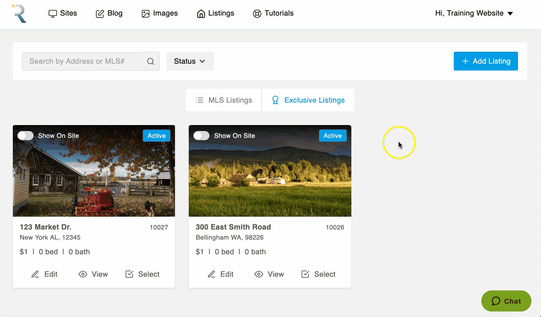 Step 6: Contact Support to make the Exclusive Listings block live on your website. Tell us what to name the block that will showcase this group of listings. For example, "Pending Listings," "Exclusive Listings," "Coming Soon Listings," etc...
You can contact support via:
Email support@brivity.com
Chat into support by click on the 'Chat With Us' tab located at the bottom-right of your account
The published block will look like this: