Daily Management of Valuation Leads
Auto-Response Email for Valuations Sites
You can personalize your auto-response email using the Markdown Guide in the Emails setting. Copy the corresponding Placeholder and paste it in place in the email composer box. For example, real estate agent Richard Roe wants to send an email to John Doe who just submitted their a valuation request on your domain cityhomevalue.com. Set up the email as follows:
Step 1: Click on your name in the upper-right. Click on Notification Emails.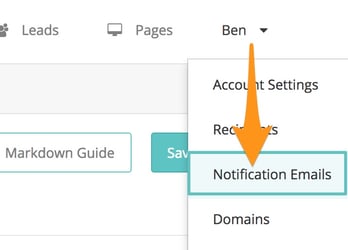 Step 2: Click the tab for Lead Confirmation Email.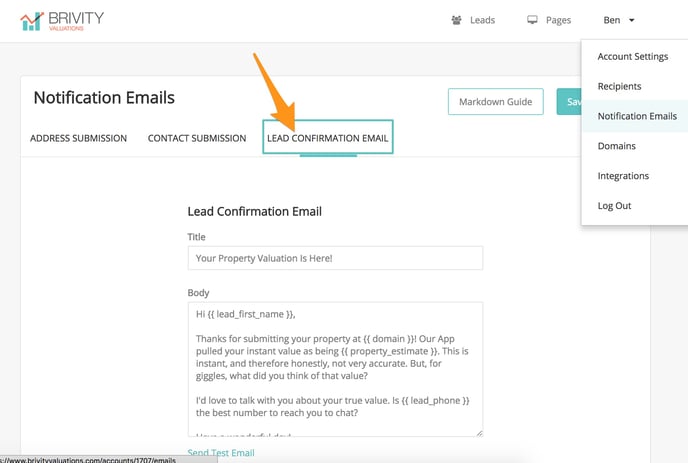 Step 3: Use the Markdown Guide to automatically add data to the response email.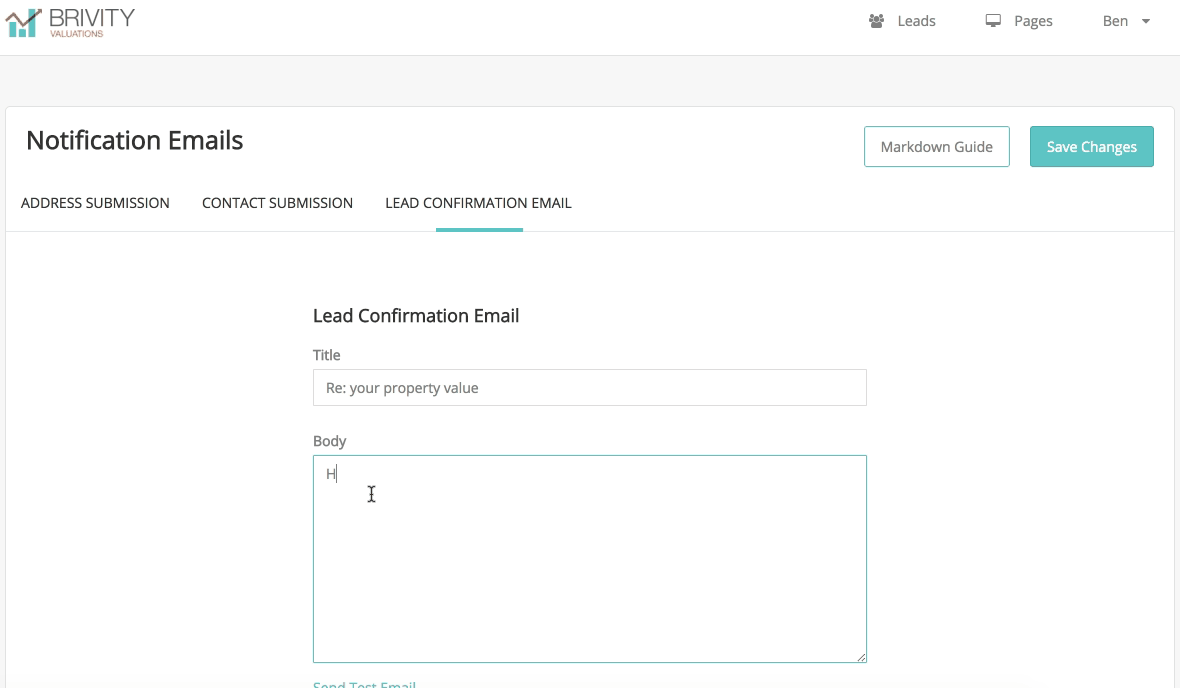 Step 4: Send yourself a Test Email and/or Save Changes.