Daily Management of Transactions
Apply Action Plans to a Transaction *CRM Only*
Now, we can show you how to apply an Action Plan.
Step 1: Click on the Transactions category in the left navigation bar and select a sub-category, or search for the transaction by name using the Search bar at the top of the page.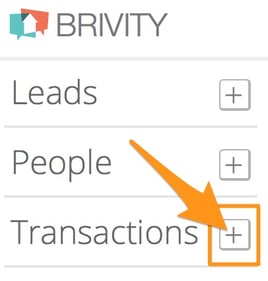 Step 2: Select the name (or address) of the transaction to open the Transaction Details page.

Step 3: Click the Apply a Plan button in the upper-right hand corner of the page. Then, select the plan you'd like to apply from under the Action Plan drop-down menu. You can select more than one action plan to apply. A check mark will appear by each plan selected.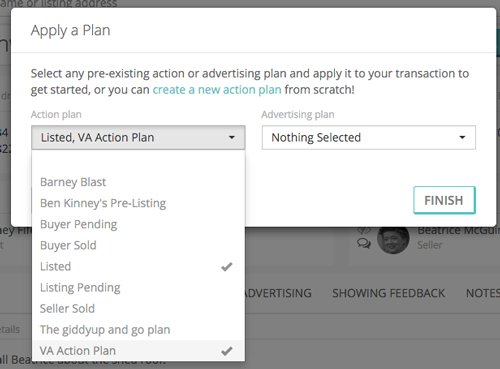 Step 4: Click Finish to apply the action plans.