NOTE: This is a technical resource that requires development to implement.
Brivity has a fully functional API that enables the creation and updating of leads via a Restful POST method. You can find documentation here:
Brivity API requires the following headers for the Create Leads method:

The Authorization Token is the unique API key assigned to each Brivity account. By using the unique token assigned to each Brivity CRM account, the leads are associated with the correct account and are handled according to the lead routing rules set up in the account.
To get the API key, you will need to have access to an active Brivity CRM account. Login to the business > account page in the Brivity CRM dashboard: https://www.brivity.com/account/business
Here you will see the unique API key for the account:

For the purpose of illustration, I am going to use Postman to post and update a sample lead in Brivity CRM.
Here is the header setup in Postman. Notice the access URL.
https://secure.brivity.com/api/v2/leads

Next, we will look at the structure of the POST body. The body can contain any of the following elements as long as there is at least one required attribute. Please refer to the API docs for a description of each element.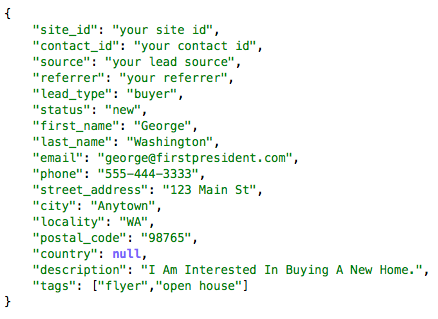 Only one of the following attributes is required to create a lead record:
first_name, last_name
email
phone
street_address, city
Let's walk through an example. Let's say you have a form on your website that gathers basic information from a visitor to the site. Once the visitor submits the information, you create the body as follows: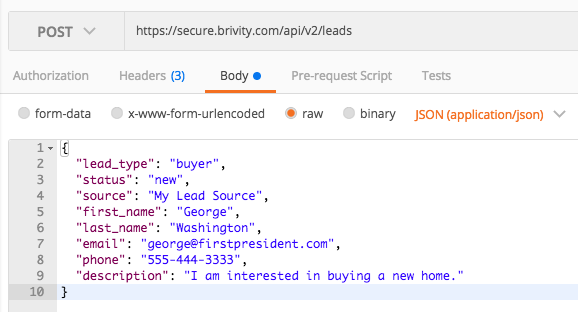 And, send a POST request to Brivity API. Here is the response. Brivity passes back a number of id's that can be recorded on your end.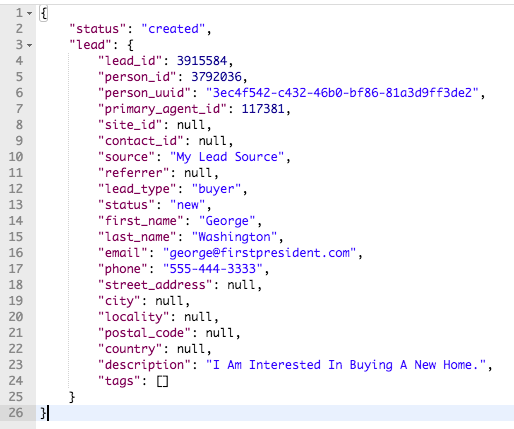 Here is my new lead in Brivity:

Now, let's suppose the same lead later in the web session provided an address for a property they are interested in. Let's update the lead with the address. The lead's email is the key to the existing record so it needs to be included. Here is the body of the POST method: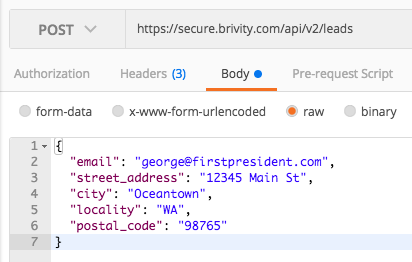 After we send this POST request, the existing record is updated to include the lead's address:

If the Brivity User has configured notifications, they will automatically receive an email or text when the lead is created: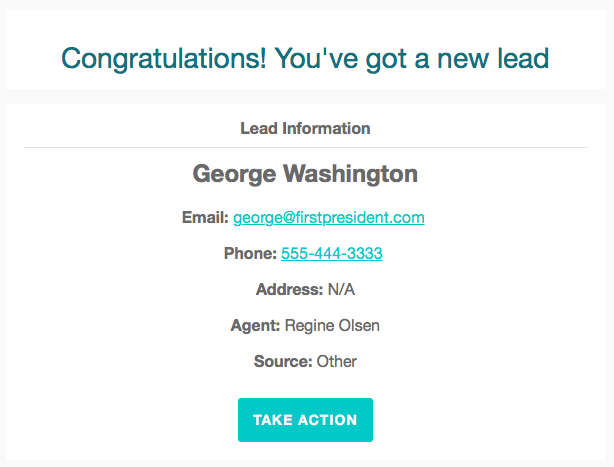 Well, that's all there is to it! Hope this is helpful to you.