Your Brivity website is fully customizable - which includes the ability to add and remove any teammates as you'd like on your website.
Do you have teammates or users that you don't want to show on your Brivity website?
Or if you're a small team or solo agent, you can add teammates or people you work with often. Feel free to add your Home Staging Professional, Photographer, or Lender!
First, you'll need to be logged in to your Brivity Website Builder. Only the Owner Brivity account has an access.
*If you use the below form to enhanced user profiles in the website builder, any agent info from the CRM like photo and contact fields will disconnect from the website moving forward. Meaning to make changes to picture or contact information in the future, you will no longer update from the CRM.
From the main login page, find and click Roster at the top.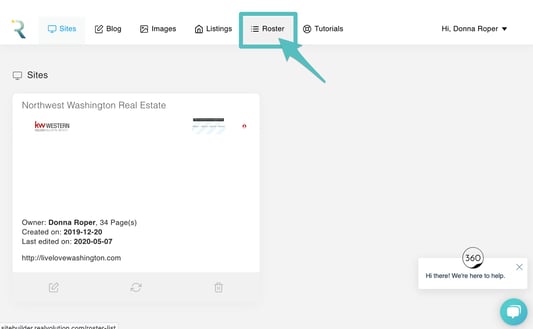 From the Roster page, flip the switch to show or hide users or remove users.
You can also permanently delete users by hitting the Trash Icon.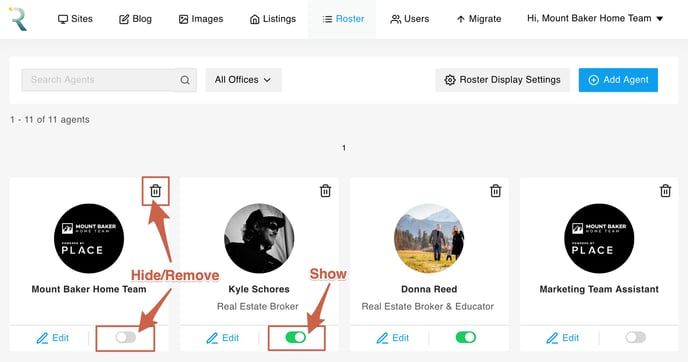 To add a new teammate (who is not in your CRM), click on Add Agent.
*Only Add Agent if this will NOT be a user in your CRM. If this agent WILL be a user in your CRM, add them here first, and the user will dynamically show in this area afterward.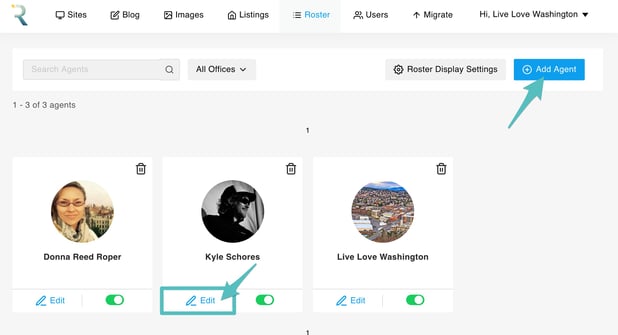 When in the Profile Editing screen, use the tabs across the top to update the Agent's full details, bio, lifestyle photos (Media), testimonials, sales statistics, and social media links.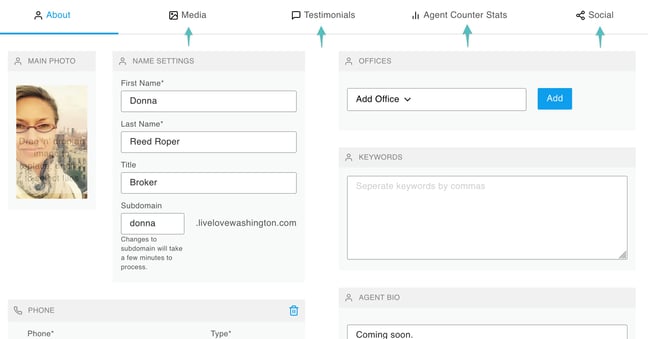 When all your agents profiles are updated, use the gray Roster Display Settings button to choose how you would like your roster displayed.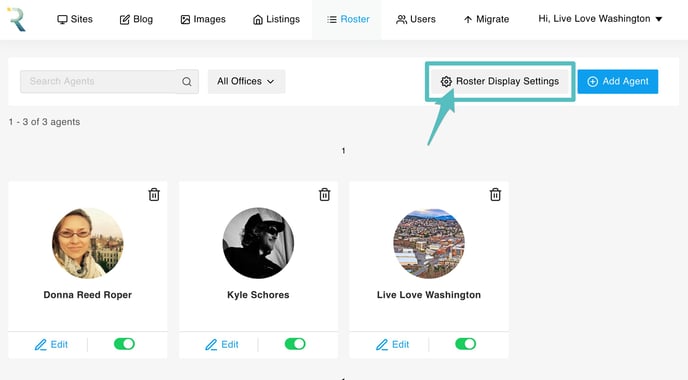 Select what order you'd like Agents to display on your website. Click Save to automatically apply the changes to your site.