Getting Started with Brivity CRM
Add Users to your Account
Only the Account Owner or an Administrator can add people as Users to the account.
*If you have a Platform account, we added your initial team members for you. When you add users in the future, follow these additional steps to be sure they have full access to the Platform.
Click your name in the upper right, and go to
Account
. Click
Add New User to My Team
and a modal will pop up with the fields to enter information for your new teammate.

To understand how to choose
User
Roles
within
Brivity
,
click here
.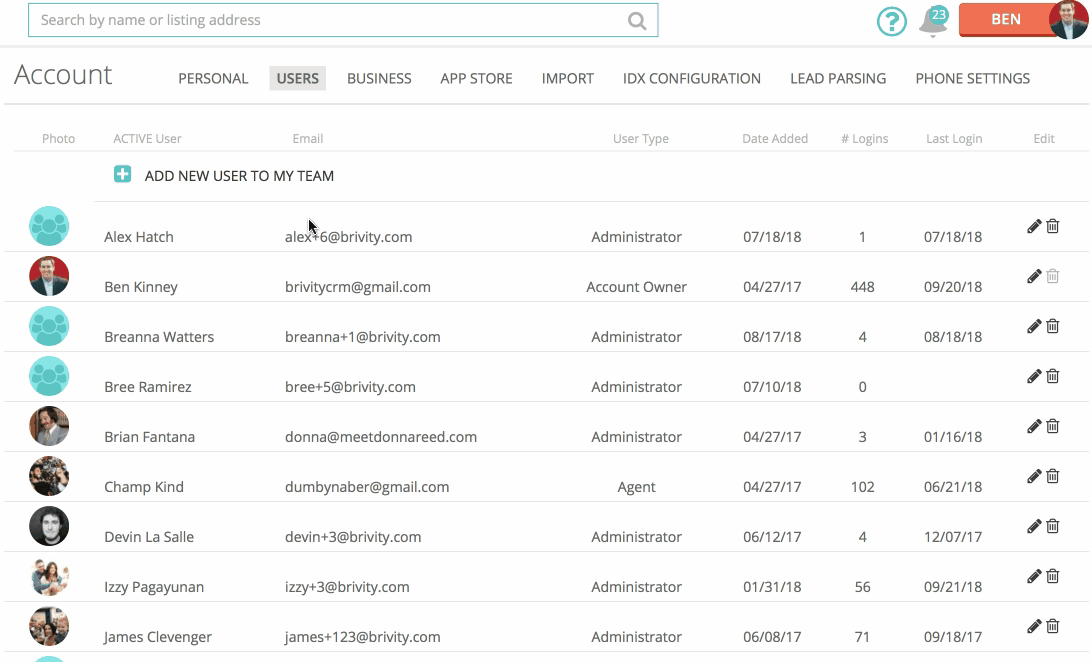 *Note- The number of Users you initially signed up with will dictate the number of team members you can add to your account. If you need to upgrade, you can email sales@brivity.com or call 866-295-3322.