Add Relationships in Brivity
You can add and edit relationships for your contacts in Brivity, so you can see real-life connections between people and easily jump from one related person's profile to another.
To create a relationship, go to a person's detail page, click Add Relationship, and search for an existing contact in Brivity.

Then you can see the contact information for both people and choose the type of relationship from a drop down list for each person. Click Save to finish creating a relationship. This will link the two profiles.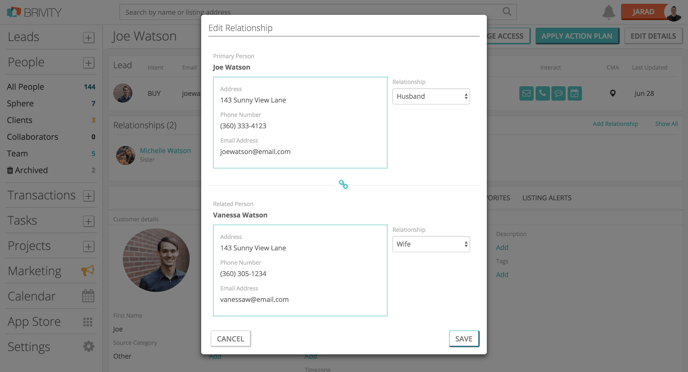 If you have view-only access for a person, you will see the name and relationship type of all connected people, but you won't be able to link through to the other peoples' accounts, delete or edit relationships.
*New!! Referrer and Referee have to be added as a relationship option.