When you started with Brivity, we added all your users for you. Moving forward, what steps should you take when adding one or two additional users?
First of all, every account has a set number of "seats" purchased for use in Brivity. You'll want to make sure you have enough seats for the additional users you want to add. If you need to upgrade, you can email sales@brivity.com or call 855-427-4848.
Step 1: Click your name in the upper right, and go to Account
Only an Administrator can add people as Users to an account.
WALK ME THROUGH IT

Click Add New User to My Team and a modal will pop up with the fields to enter information for your new teammate. To understand how to choose the correct User Type within Brivity, click here.
Step 2: Create a Brivity phone number for the new user.
WALK ME THROUGH IT
Click on your name in the upper-right and select Account, and then Phone Settings. Click here to be taken directly there.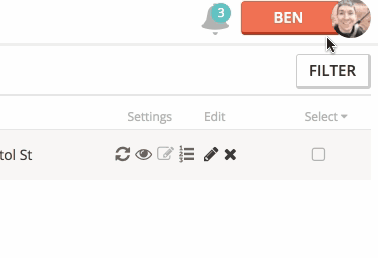 Step 3: Create a subdomain for the new user.
Find Account under your name in the upper-right and click IDX Configuration.
WALK ME THROUGH IT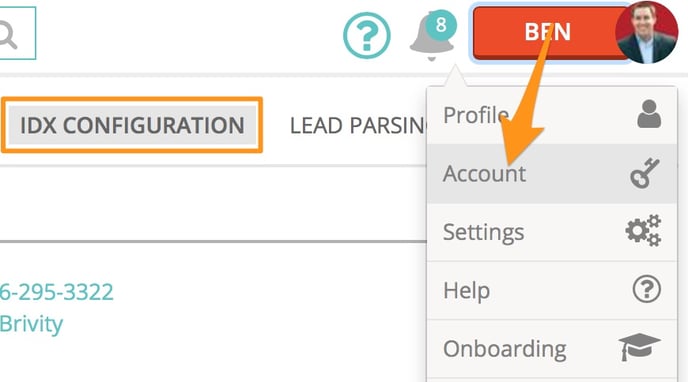 Fill out the form this way
Select an agent from the drop-down
Type the agent's first name (use lower case letters only)
Add the agent's bio. *This step cannot be skipped
Then Save Changes
Here are those steps in action: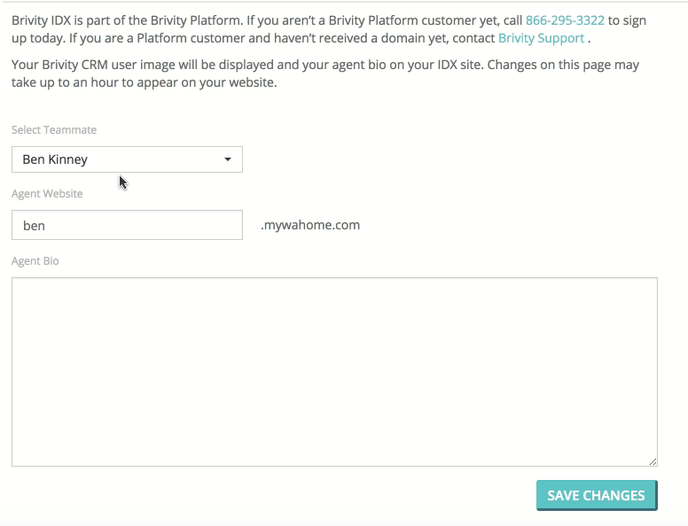 Step 4: Request that Brivity Support open access to Brivity CMA
If your Platform account includes Brivity CMA, we need some information to create a Brivity CMA account for your agent. Please send us:
Agent Name
Office MLS ID
Agent MLS ID
Agent's State License Number
Email support@brivity.com with that information.
Step 5: Add the Agent to your Kwkly Roster & Distribution
If your agent lists properties or holds Open Houses, add your agent to your Kwkly Roster if you want them to have an access to update their listings in Kwkly.
Click here to be taken to update your Kwkly Roster.

If this is a buyer agent, you will want to add the agent to the Distribution of Kwkly if you want the to get leads from Kwkly.
Click here to add agents to Kwkly lead Distribution area.
Here's a video on how Kwkly distribution works. Leads will assign from Kwkly to the correct agent in Brivity CRM.
Step 6: Agent Onboarding and Training
Agent Account Setup: All accounts have interactive onboarding steps that will literally walk users through steps of setting up each account. The steps will vary based on their access role.
Live Training: Get your team trained with our Live Training sessions held Daily. Here's a list of courses we offer. These are also part of the steps of onboarding, but it doesn't hurt to show them again! But you don't have to wait! Every webinar is recorded to watch on demand here.
Training Manual: Every Brivity CRM account has an in-depth training guide built into their account with videos, walkthroughs, and step-by-step tutorials. It's called the Brivity Help Center. If you want to send the link to it, here's a link.