Website Builder Training - Edit Your Website
Add Google Analytics to a Brivity Website
Step 1: Go to https://analytics.google.com to setup an account. (You will need to have a Google analytics account or create one now.)
Step 2: Click on Admin in the lower left corner.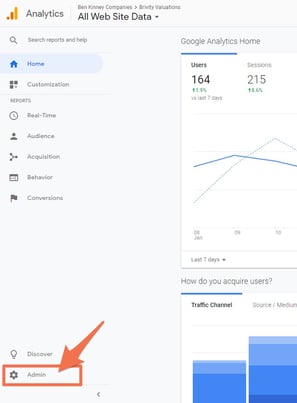 Step 3: Click on Tracking Info in the second column.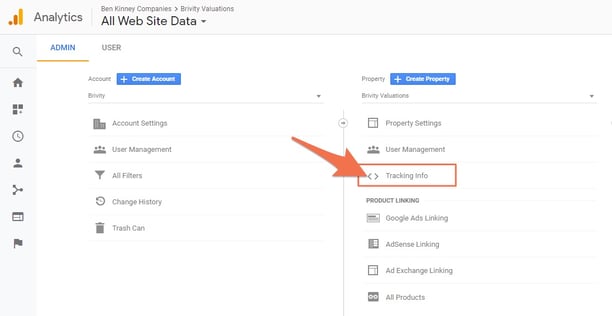 Step 4: Copy the full code paragraph as shown below.

Step 5: Open the site builder and click the pencil icon.
https://login.brivityidx.com/login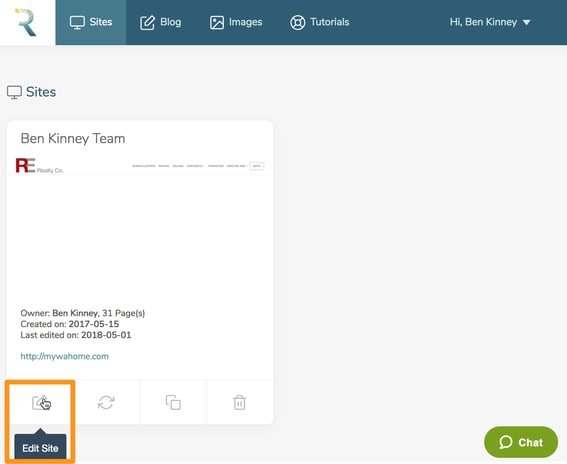 Step 6: Select ANALYTICS from the left sidebar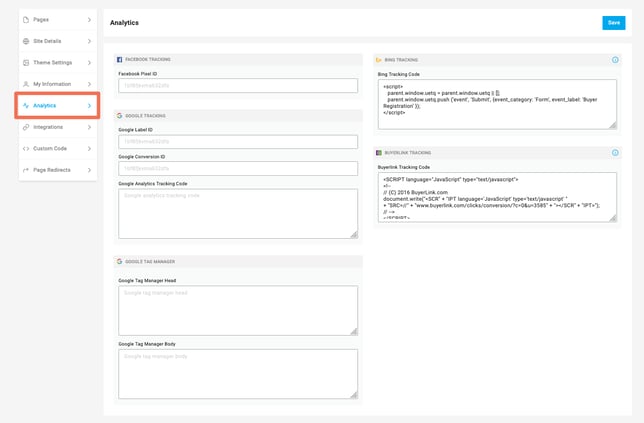 Step 7: Copy/paste the Google Analytics Code.
Step 8: Save your changes and click PUBLISH ALL
Learn more about Google Analytics here.