Add GoDaddy Domain to Valuation Site
Adding Domains to My Account: GoDaddy You can set up several domains in your Brivity Valuations account for different kinds of valuation pages.
Step 1: From the upper-right dropdown of your GoDaddy, go to My Products.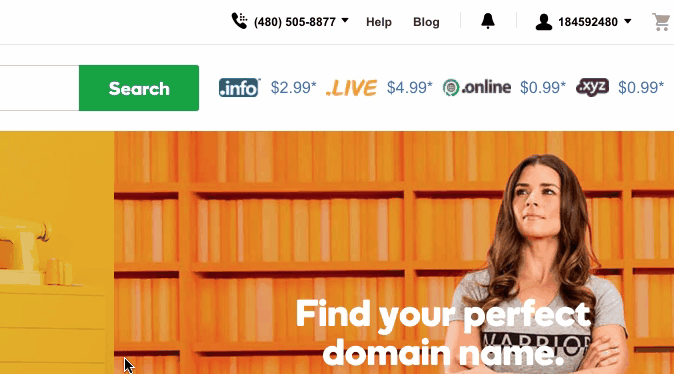 Step 2: Find the Domain you want to change. Click to update the DNS settings.

Step 3: Look for the line for "CNAME - www"
Click to edit the record.

Step 4: Copy/paste in ssl-proxy.brivityvaluations.com and Save. (No other settings need to change).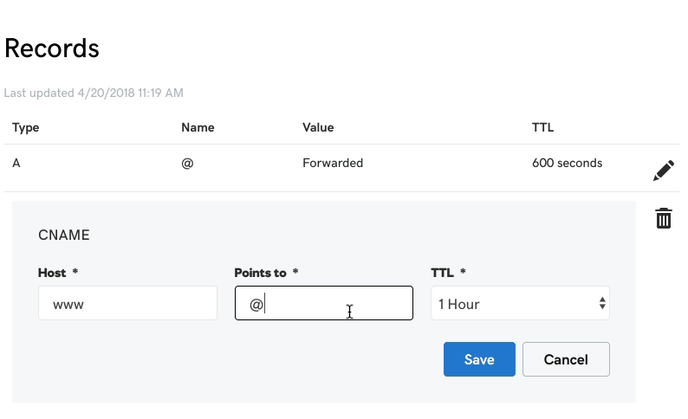 Step 5: Then scroll to the bottom of that DNS Settings page-> Find Forwarding.
FORWARD TO: www.yoursite.com (be sure you add "www" before your url)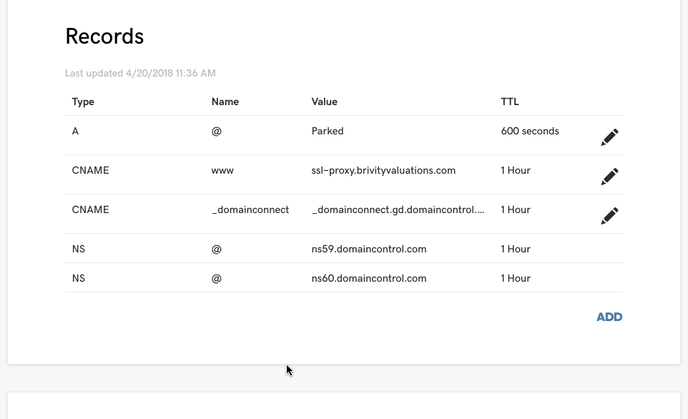 You're all set to add this domain to your Brivity site!
Step 6: Open your BrivityValuations account. Click your name in the upper-right to select Domains.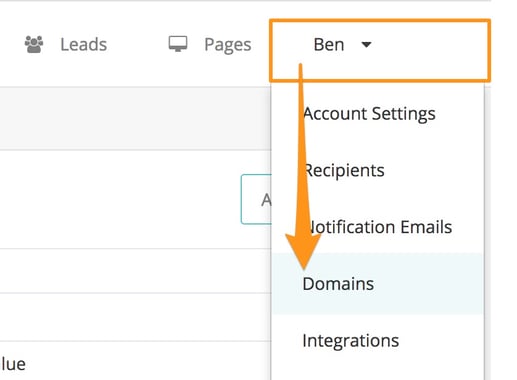 Step 7: Click Add Domain and type in your new domain name, and Create Domain.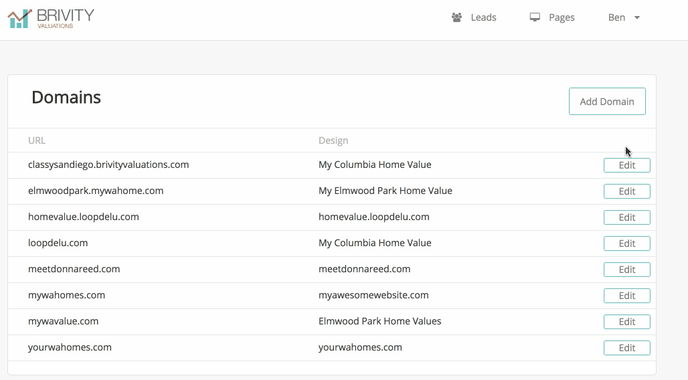 _____________________________
If you feel you're stuck at any step or need help, please reach out to support@brivity.com, chat in with us, or call 855-427-4848.