Website Builder Training - Edit Your Website
Add a video to my website
You can make a button that will click to redirect people to a different page on your website or pop open a different webpage.
*Before you get started, the video you want to use needs to be uploaded to Vimeo or YouTube.
Step 1: In your Brivity Website Builder, click Edit Site on the left.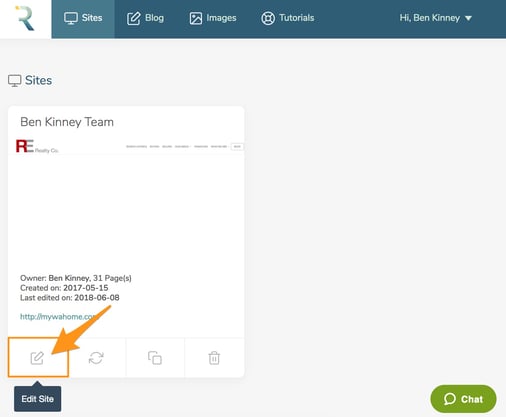 Step 2: Click the page icon on the left of your screen and select the desired page.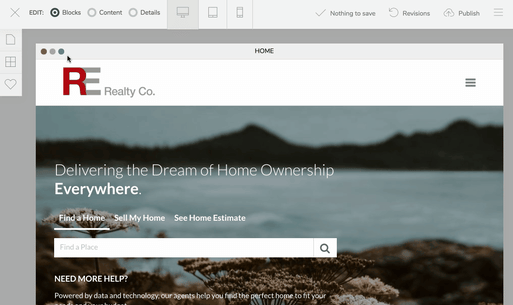 Step 3: Click to navigate to the Block Library on the left of your account.
Step 4: Select a video block on the left. Drag and drop it to the desired place on your page.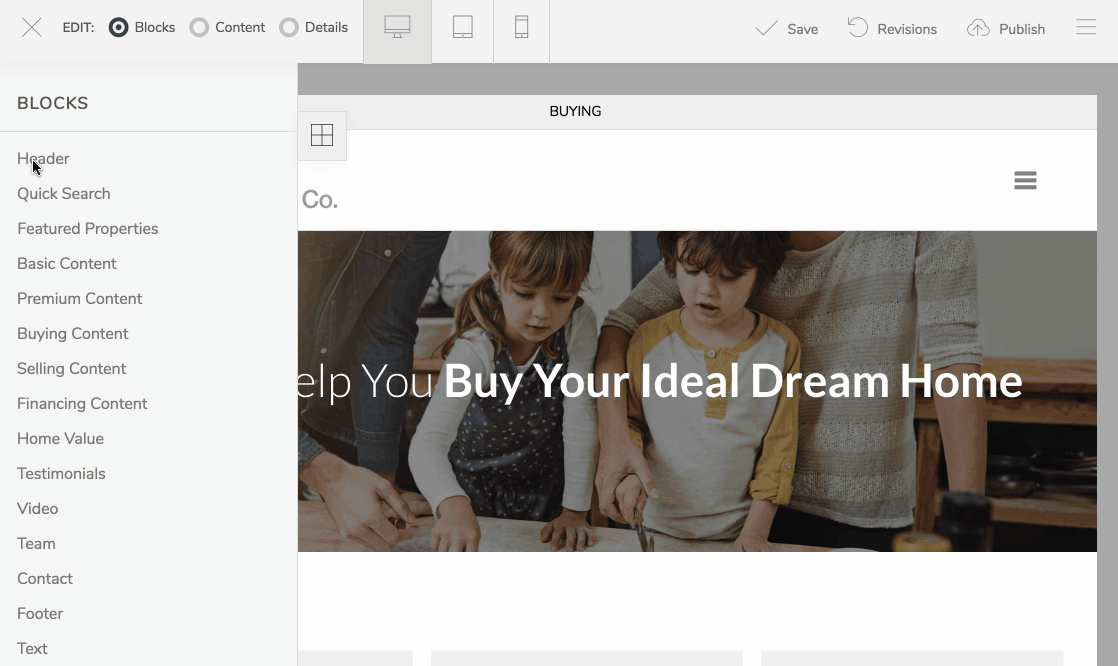 Step 5: Find the video on Vimeo or YouTube. Copy the numbers and/or letters after .com/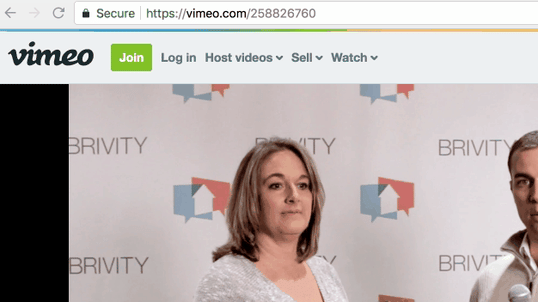 Step 6: Change the EDIT setting at the top of your builder to Details.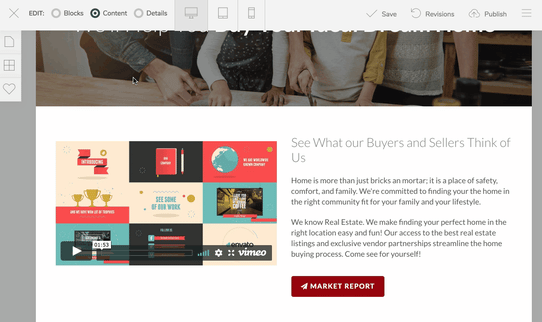 Step 7: Click on the video to see a menu pop-open from the left.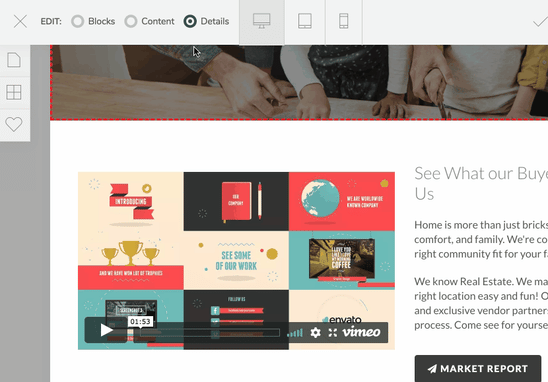 Step 9: Paste the video code into the appropriate spot.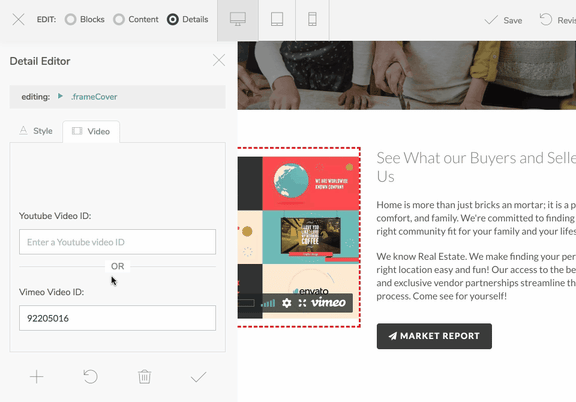 Step 10: Don't forget to Save and Publish your website from the upper right of your account.