Having a website is great, but to convert leads, sometimes they just need a little nudge. Adding chat to your website can be a great icebreaker to engage your leads in conversation, setting you on the path to finding their next home!
Step 1: Pick a chat service! Some options are ManyChat, Facebook Customer Chat Plugin, Pure Chat, Live Chat, and (coming soon) Brivity Chatbot. There are many others; simply Google chat solutions to research on your own. Once you have picked a company and plan that fits your needs, sign up and you will be given a piece of code with instructions.
Step 2: The code you are given will either be in one part or two parts. If it's in one part, it will tell you to either paste the code in the header, or at the end of the body on each page. If the code is in two pieces, you may be instructed to place in both the header and the end of the body. Let's walk through how to get to those sections so you can paste the code where you need to.
Step 3: With your code ready, log into your website and select the Edit Site option on the left.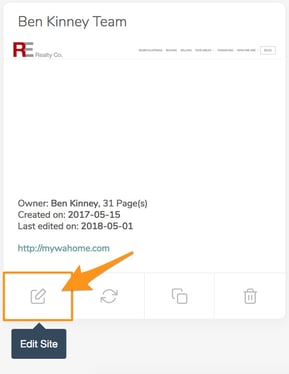 Step 4: Click on the hamburger menu in the upper right corner, then select Site Settings.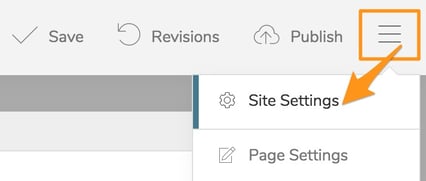 Step 5: Find Settings. There you will see Global Header Includes and Global End Body Includes. Paste the code in either the header, end of body, or both, depending on your specific chat instructions.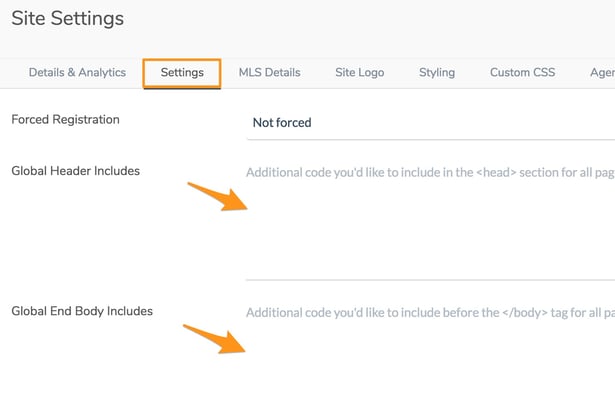 Step 6: Save and Publish your website.